Here are links to a few of my TV appearances if you'd like to take a peak – the videos are packed with tips and ideas that you might find useful.
Batch cooking for One
Justine shares her super easy Slow Cooker recipe for Magic Mince with Josie and Dermot on ITV's This Morning. She demonstrates how one simple mince recipe can be batch frozen in individual portions and how it can then be transformed to make six different meals.
Christmas Day Lunch
Justine share tips on how to take the stress out of Christmas cooking live from her Test Kitchen on ITV's This Morning.
Make-ahead lunchbox ideas
Justine shares make-ahead lunchbox ideas on ITV's This Morning, with Eamonn Holmes and Ruth Langsford, to help have a stress-free week.
Holiday freezer hacks
Justine reveals her secrets on ITV's This Morning to prevent unnecessary waste over the summer holidays, and help you arrive back home to an organised freezer.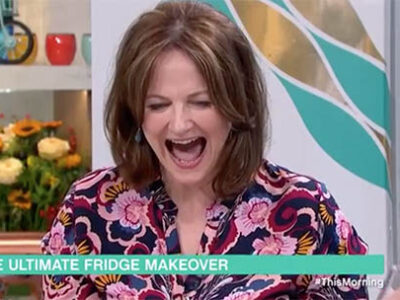 Organise your fridge
Organising guru Marie Kondo says our fridges should ALWAYS be 30 percent empty! On ITV's This Morning Justine provides her top tips for a fridge de-clutter.
Spring clean your freezer
On ITV's This Morning, Justine shows Eamonn Holmes and Ruth Langsford how to give your freezer a much-needed makeover.
How to make white sauce
Justine shows how you can make a smooth béchamel sauce without needing a whisk as part of the BBC Food Techniques collection.
Fab freezing
Justine demonstrates her flat freezing and whole-meal freezing tips to Phillip Schofield and Holly Willoughby on ITV's This Morning.
Cut down food waste
Justine shows Phillip Schofield and Amanda Holden how a fresh approach to freezing can help home cooks tackle food waste.
Fresh food kitchen hacks
Justine demonstrated some expert tips on improving the shelf life of perishable foods to Eamonn Holmes and Ruth Langsford.